kamvar
History of Isfahan Chocolate

Today, in advanced human societies, in order to maintain health and promote a culture of healthy eating, it is recommended to consume low-fat, sugar-free, low-salt and low-calorie foods. Due to the fact that most of the energy substances are sugars, so among the items that are considered in this regard are sugar-free and low-calorie food products.
In this regard, Isfahan Chocolate Company, as one of the pioneers of this industry, during numerous researches in the research and development unit of that company in 1370, has succeeded in producing a diverse collection of sugar-free products under the brand name "Kamour".
Also, the R&D unit of Isfahan Chocolate Company (Kamour) is proud to have known Stevia for the first time in Iran in 2006 and to have discovered its extensive properties through extensive research. He has taken it so that he can bring another honor to his country.
For the first time, the company succeeded in obtaining a manufacturing license from the Ministry of Health and Medical Education to produce sugar-free and diet-based products using its purified powder called stevioside, which has about 300 times the sugar (sucrose) of sweets.
It should be noted that this powder has a completely natural taste and smell similar to sugar and is very useful for all ordinary people in the community, as well as people with diabetes and phenylketonuria, people with high blood pressure and obese people.
Mission and Vision Statement of Isfahan Chocolate Company (Camor)
As the first and largest producer of sugar-free and diet products in Iran, Kamour, using the experiences of its predecessors and modern knowledge, with a sense of commitment to the health of society while maintaining a leading role, plays a role in providing a complete basket of useful products. Combine the pleasure of eating with health and bring it a better, longer, healthier, more productive and enjoyable life for customers.
This collection thinks of creating high value of its activities by using knowledgeable, innovative and capable employees.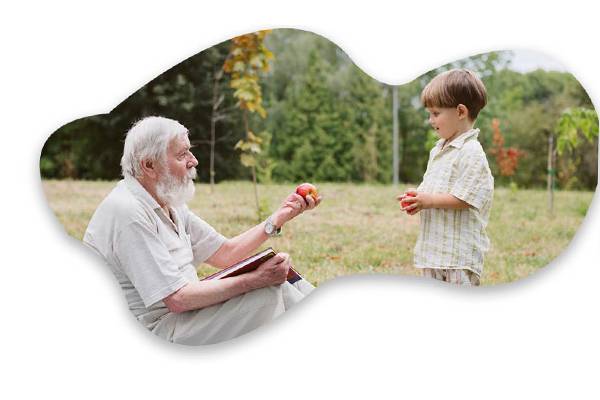 Research and Development Unit

Isfahan Chocolate Company started its activity in 1370 with the production of various types of toffee, candy and cocoa chocolate as the first producer of confectionery and chocolate products in Isfahan. The main goal of this company has been progress and innovation in the field of sweets and chocolate in Iran according to the needs of this community. By using specialized forces and abundant research in the research and development unit, this company succeeded in acquiring the technology of producing sugar-free products in order to maintain health and promote healthy nutrition in the community, and obtained the necessary permits and approvals from the Ministry of Health, Treatment and Medical Education. And other relevant agencies succeeded in producing various sugar-free products under the Camor brand. The result of many studies and researches in the research and development unit of this company, led to the production of sugar-free products with natural sweetener extract of stevia for the first time in Iran. The company is also proud to obtain a patent for the first time in Iran Sugar-free flakes and flakes without natural sugar (in different flavors), biscuits without natural sugar, halva ardeh without sugar and sugar without natural sugar with stevia extract. In 2007, this company succeeded in obtaining a research and development certificate from the Ministry of Industries and Mines, and in 2009, it obtained a research and development license from the Ministry of Industries and Mines.
In line with the advances of the food industry in the world and in order to compete with the global markets, Camor's R&D unit is working as the beating heart of the Camor Group, using a team of experienced and skilled people. Today, the research and development unit in the food industry has become very important because research is one of the factors affecting the dynamics of a production unit that leads to improved quality and economic growth and allows competition in the global arena. Innovation in new raw materials and products, new product formulations, improving the formulations of previous products and improving their quality to increase shelf life, improving production technology, cooperating with foreign companies, requesting samples from other countries, clinical research on findings and Laboratory tests are among the activities of the Research and Development Unit.
Other activities of the company's research and development group include the following:
1- Translation of scientific books and foreign articles from reputable scientific sites
2- Production of samples on a laboratory scale
3- Performing physical, chemical and microbial tests on the samples
4- Publishing numerous articles in domestic and foreign specialized journals
5- Cooperation with scientific and research centers of diabetes in Tehran
6- Cooperation with scientific and research centers of diabetes in Isfahan
7- Scientific and executive collaborations with different universities to carry out research work
8- Negotiating with the world's advanced laboratories and achieving new laboratory methods
9- Cooperating with the Institute of Standards and Industrial Research of the country in order to revise or develop food standards (especially sugar-free products)
10- Cooperation with domestic specialized magazines of food industry (Khoshe-Khornoosh).
12- Presenting an article in the National Conference on Food and Beverage Safety, Mazandaran University of Medical Sciences and Health Services, October 11 and 11, 2010.
13- Cooperation with Iranian food industry experts
14- Participation in important medical congresses of Iran (Congress of Endocrinology and Metabolism and Endothelium Congress)
15- Participating in large foreign exhibitions and achieving new international standards in the field of production of sugar-free and diet products
All the mentioned activities have made Kamur Research and Development Unit one of the top active research and development units in the country. Obtaining the award of superior research and development by the Ministry of Industries and Mines as a proof of this