Niko Dadeh Zigoorat
It was in 2017 that Nicode was created by a few programming enthusiasts. We mean Nicode, like everyone who loves themselves or their company, to develope and grows every day, we wanted this to happen as soon as possible, But we soon realized that just having a big dream is not enough. And that means the beginning of hard and busy days. By completing our team with creative and passionate people, we all decided to focus on what we know and get as much experience as we can. It was hard, it took time, a lot of things happened, but we finally got to the dream that we had come together for. And now, after 12 years, we are standing where we can confidently do every project in programming, digital marketing and design. Digital marketing is the !same as marketing, but on the internet!

We are responsible for your dreams We are a knowledge-based company setting up and boosting online businesses. Our company is a group of creative, experienced, young people using the latest technologies and methods to reach a specific goal. Since 2017, Nicode is helping people to build what they have in mind (in technology and IT fields) and benefit from it the way they have dreamt. Please think of us as a member of your team, using our potentials to reach results that make a change.
In Digital Age, Nicode creates, develops, and supports online businesses by investing in "Software Development" and "Digital Marketing" units. All stages of starting any businesses or online startups, from analysis and planning, design and prototyping, development, testing, deployment, maintenance and updates, branding, digital marketing, content creation for social media, etc.
are done by Nicode team in the best possible way.
A work well begun is half done

The ticket to enter the world of online businesses is to have a website or application, a GOOD one. If you don't offer a good user experience to everyone who visits your site or application, this will probably be the last time they call you, even though you may have the best product or service in the world. Everything depends on this very first time.
There is where you should make a difference and let the customers know that you are different. How is this going to happen? By having a different
in a good way website and application. Who can help
you reach this? Interested experts have a lot of experience
and have worked in this field for many years. Our creative,
talented teammates in Nicode can help anyone who is
.looking for a successful online business in all of the noted areas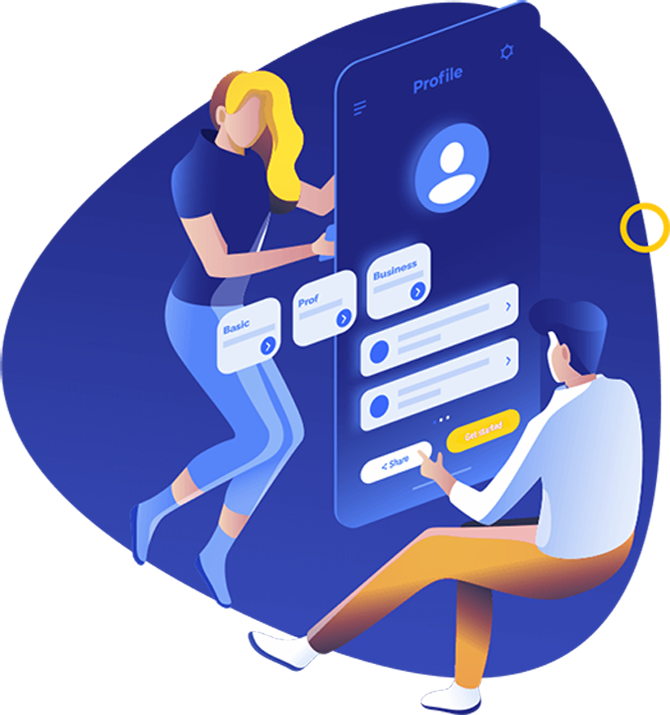 Activities
Mobile application design and development (iOS and Android)
Website design and development (Blog, ecommerce etc.)
WhatsApp and Telegram chatbot development
Domain registration
Web hosting services